I still remember almost 7 years ago discovering one of my favourite villages in the entire world… Binibèquer. Tis particular place is located in the island of Menorca, Balearic Islands, Spain. It is well known for its special and unique architectural style. Binibèquer is built in a minimalistic way, using white in every facade and the houses itself create a beautiful maze where you can get lost in, and search for amazing spots for taking pictures.
Lets talk a little bit about its history… Some people say that Binibèquer is one of the «youngest» villages in Spain because it was built arrount 1960-70. This fact affects its architecture in the way that it has been easily adapted to the new circumstances such as internet, electricity, modern instalations, etc. Also, because of its age it hasn't suffered any kind of big desaster so it hasn't evolved, it remains the same as it was years ago.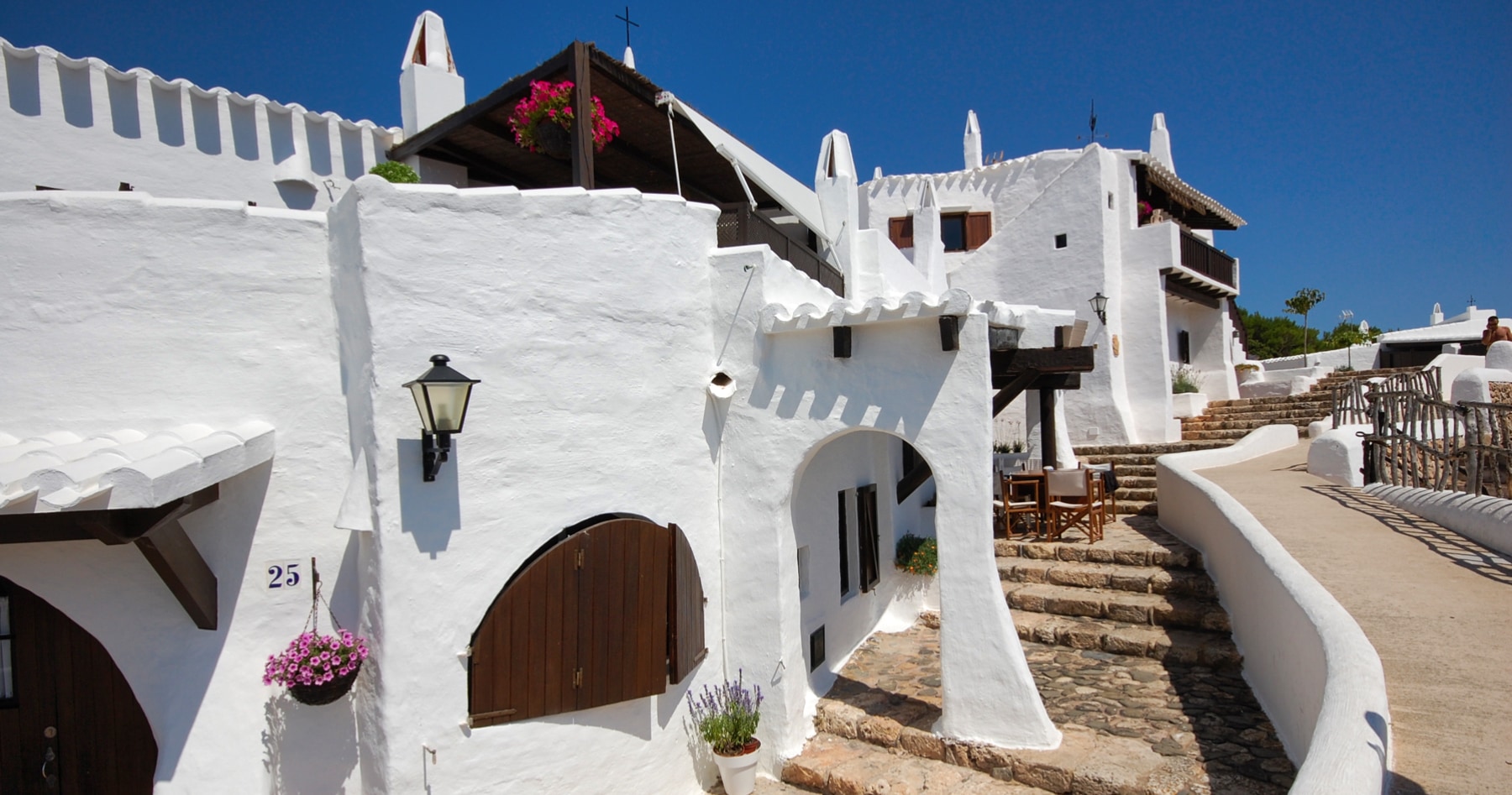 But what makes different this village? It is a fishing complex constructed in a turistic way. If you walk arround this houses and you pay atention to who is living there, they are mainly foreigners which spend their vacations in a silent village with a calm atmosphere. They are clever, aren't they? Of course there are «Menorquines» living there but there's no school or basic facilities that you are able to see in a normal village.
But why would anyone bother to build an entire village where every house matches each other with almost no facilities other than some restaurants and bars? If you think of it it's pretty obvious: it acts as a big complex of apartments which you can rent to foreighners and make a big benefit with doing no effort because tourists have to cook by themselfs and do de shopping, etc.
But is it damaging the enviroment of Menorca and the concept of it? I have to deny it. In fact, this solution of tourists being in a typical village of Menorca in stead of building a big hotel and damaging the beautiful landscapes of this island. Also, people working there are mainly citicens of Menorca, so it creates a positive impact in work places.
To sum up, faking a village or adapting one in order to make it touristic is kind of clever because of the fact that it doesn't affect nature that much and also it creates a beautiful place to admire architecture in a unique style. This project is simple, funcional, cheap, enviroment-friendly, and cultural-friendly is what architecture should be about.
Bibliography
– https://www.ferrerhotels.com/travellost/binibeca-vell/
– P2: https://es.balearity.com/menorca/binibeca